Imagine Dragons regresa a Filadelfia y Newark
Redacción El Sol | 10/11/2017, 2:34 p.m.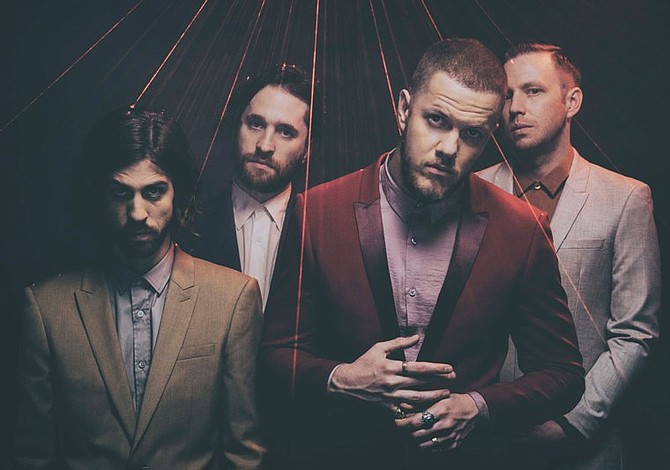 La banda estadounidense 'Imagine Dragons' volverá a presentarse en Newark y Filadelfia en la continuación de la gira estadounidense '2017 Evolve Tour'. El grupo que cautivó a la audiencia mundial tras su rotundo debut en 2013 del álbum 'Night Visions' y éxitos en cartelera como "Radioactive", "Demons" o "On Top of the World", se encuentra promocionando su más reciente álbum titulado Evolve, que alcanzó el puesto Nº 2 en las listas de la prestigiosa revista Billboard. Imagine Dragons fue ganador del premio Grammy por Mejor Performance Rock en 2014, otorgado a la canción Radioactive y el premio de la revista Rolling Stone "Mayor éxito rock del año" también por el sencillo Radioactive.
La banda ha tocado en directo en los programas de The Tonight Show con Jay Leno, Jimmy Kimmel Live! y Late Night con Jimmy Fallon gracias a la notoriedad alcanzada con 'Night Visions', un disco que mantuvo un altísimo nivel de popularidad en las distintas carteleras discográficas. Solamente en el mercado estadounidense, las ventas totales del disco superaron 2.5 millones de copias, con tres sencillos ubicándose en el top 20 de la cartelera Billboard.
En la actualidad el grupo se encuentra promocionando las canciones de Evolve, en la gira producida por Live Nation y apoyada con los artistas Grouplove y K.Flay. Evolve es el tercer álbum de estudio de 'Imagine Dragons', lanzado el 23 de junio de 2017 por Interscope Records, considerado por el vocalista Dan Reynolds como una "evolución para Imagine Dragons" logrando mantener el éxito en las listas de Billboard y la frecuencia radial con los sencillos "Believer" y "Thunder".
Imagine Dragons en Pensilvania y New Jersey.
24 de octubre, Prudential Center Newark, New Jersey
2 de noviembre, Wells Fargo Center, Philadelphia
Siga a Imagine Dragons en las redes sociales:
Twitter: @imaginedragons


Facebook: www.facebook.com/ImagineDragons
Youtube: http://www.youtube.com/imaginedragonsvevo





Also of interest